Chinos are your trousers for the summer
Are you not a fan of formal trousers because of their corporate look, and have you not yet brought yourself to try and rock the whole "Athleisure" trend and its iconic jogger (we understand) ? Or are you just tired of wearing your ol' jeans, which are quite frankly not great for your cred' as a responsible adult (ie one who doesn't sweat in jeans when the temperatures shouldn't allow it) ? This summer the chino will be your saviour from fashion boredom and club refusal – with it, you will never be overdressed or scruffy, but just right.
Where does the chino come from?
Created in India in colonial times then made popular during the Second World War by millions of G.Is alighted on the French beaches, the chinos are world saviour trousers. In these (slightly) more peaceful times, it still remains a staple to steal the show and win the style battle.
What to wear on top
Wear a light jacket without a lining (as we're talking summer. It's warm. Or it's supposed to be), a shirt and a tie if you're going to work on an event. Sorry, that's the price to pay if you're deserting the suit. You're trying to show that you're cool and stylish, not that you don't give a darn. For a more casual setting, fine, you may lose the tie. And to find these fine items without emptying your bank account, this Debenhams discount code should see you through the summer. You're welcome.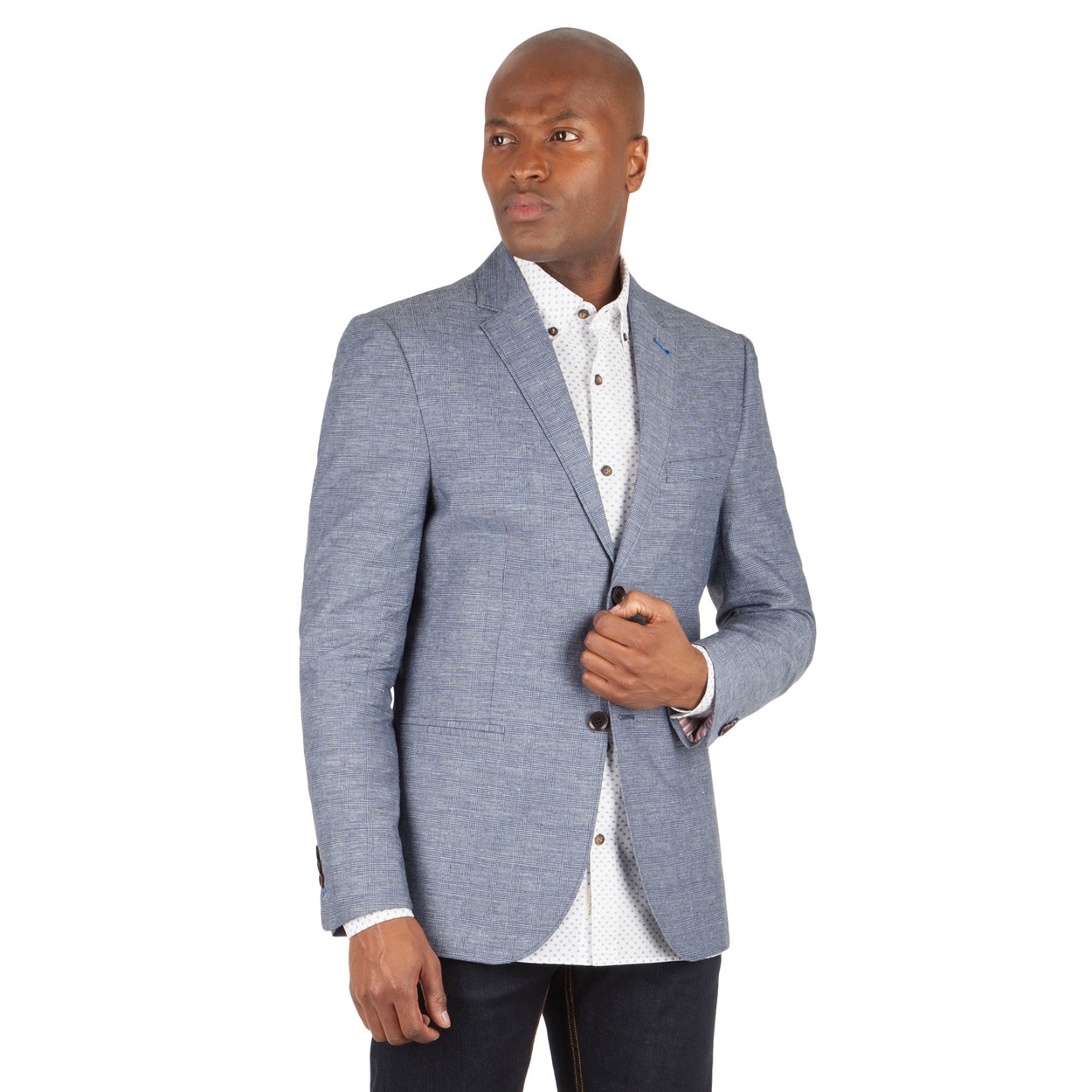 Racing Green Webster Check linen blend blazer (available at Debenhams).
What design should I choose?
In the summer, opt for chinos in their original colour, in light beige cotton twill. However, make sure the fit is not the same as on the G.I. model! Go for a low waist, no pleat fit with a carrot cut – which means short enough and a bit tapered at the hem around the ankle. Ankles which can then enjoy a bit of fresh air and sunshine on a terrace at lunchtime if you roll the trousers once or twice, no more.
What goes on your feet
In true summer fashion go for loafers to wear without socks, and in supple, well polished leather. On casual Friday you may pop out your white trainers. If loafers aren't your thing go for slim, slightly embellished oxfords or slim brogues. Keep chunky brogues for tighter trousers and jeans, and polished derbies for your suits. Mind you, you'll be warmer in those shoes than you would in loafers, just saying.
Colour cocktail
If the purist and good student chinos are beige, they exist in a brilliant variety of colours for days out. With a shirt, a t-shirt, loafers, trainers or anything else really, the chino is your chic and cool cocktail for the summer. The secret? Treat it like a jean. It goes anywhere, with anything. The other secret? Use the Debenhams code a bit further up to stock up on colours and styles.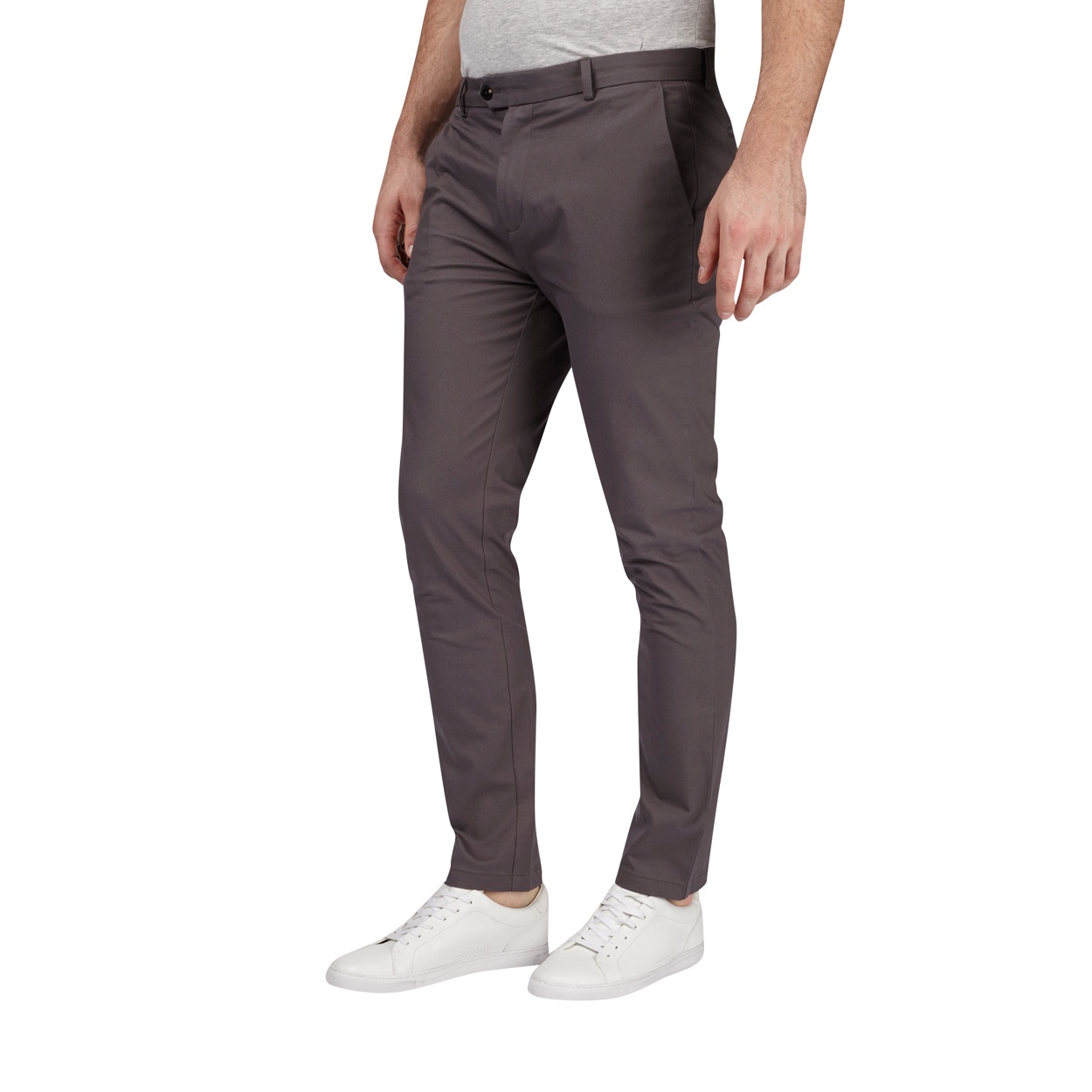 Burton charcoal slim fit chinos @ Debenhams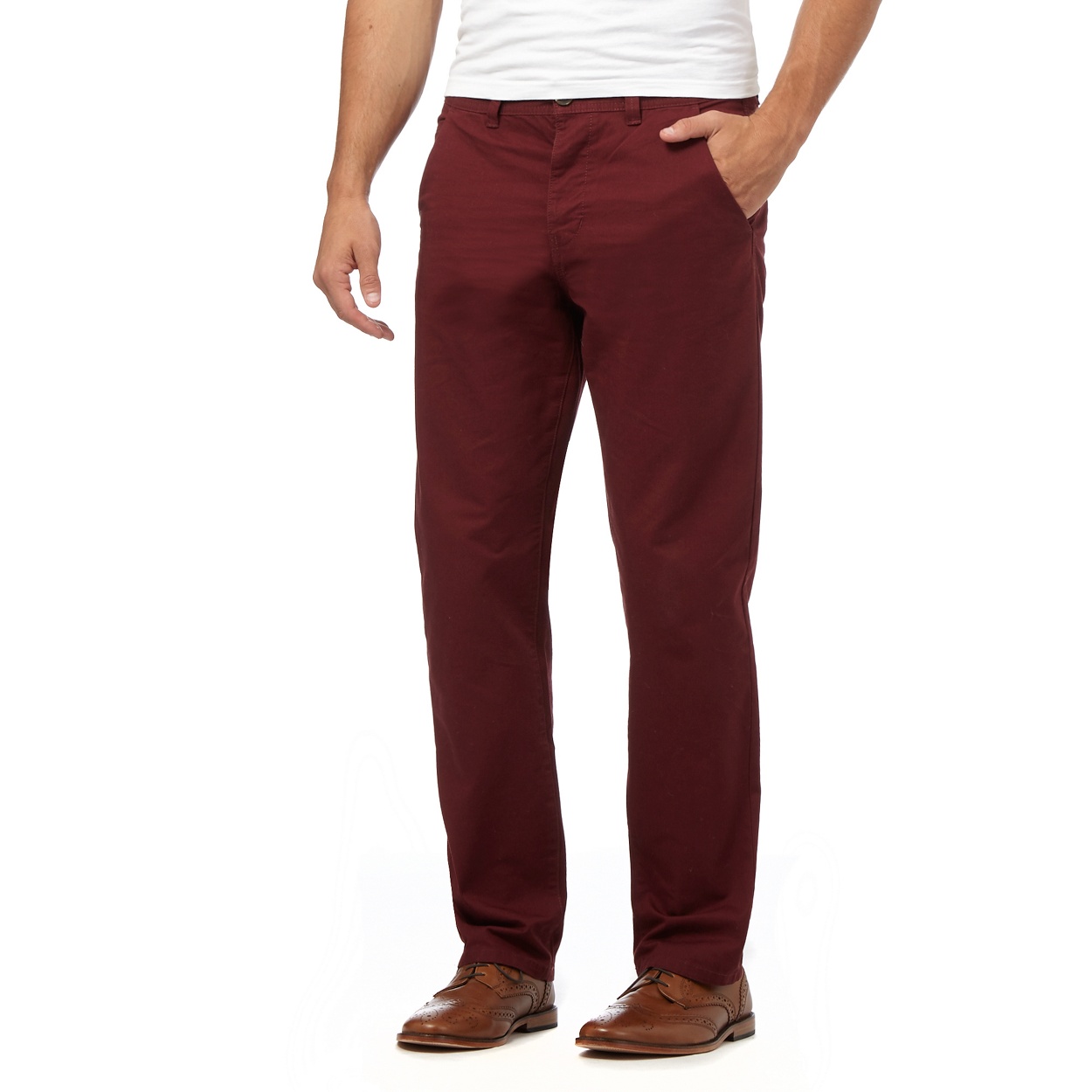 Red Herring dark red straight leg chinos @ Debenhams
Red Herring Blue slim chinos @ Debenhams
Where does its name come from?
It seems it comes from the name given to trousers bought locally by American soldiers stationed in the Philippines during the Hispano-American war at the end of the 19th century. Made in Manchester, the "khakis" (their original name) were resold by the Chinese merchants on the island. Hence their name, "chino".
Other numbers we like
Tommy Hilfiger Organic stretch twill slim fit chino in Frosty Spruce (green)
Lacoste Slim fit chino pants in twill, in Thermal Blue
Eden Park tapered stretch chinos in Red